VietnamCupid is one of the best and most important Dating-Websites in Vietnam to find beautiful local women. It works really well in Vietnam itself but might also be an option for dating Vietnam girls in other countries. In this review we tell you everything you need to know about VietnamCupid.
Members at VietnamCupid

At VietnamCupid there are more than 800,000 members worldwide, mainly Vietnamese. More than 190,000 members are from the US, which makes this dating website also a great option to find Vietnamese girls abroad. VietnamCupid is well known for open minded Vietnamese women who are seeking foreigners. Most of the VietnamCupid girls have sufficient English skills and looking for a stable relationship and the big love. Of course there are also some working girls like Freelancers at VietnamCupid. But these are definitely a minority.
Many of the women on VietnamCupid are aged between 25 and 35 years. Of course there are also younger and older girls but in our opinion the majority on this dating website is 25 years old or above. The girls at VietnamCupid are looking great, most of them are slim, having a nice skin and beautiful faces.
Chances of success with VietnamCupid
The majority of VietnamCupid members are Vietnamese singles who are romantically searching for someone who has the same cultural background, especially abroad. On the other hand, there are a lot Vietnamese women who are looking for white guys to meet and date. Therefore the chances of success are pretty high.

The best places to use VietnamCupid
Vietnam itself is of course the best place to use VietnamCupid. The most girls you can find in Hanoi and Ho Chi Minh City (former Saigon). But also Da Nang and Nha Trang are good options to date Vietnamese girls with VietnamCupid. In all mentioned places there are more than several thousand girls registered, many of them are extremely beautiful and open to date foreigners.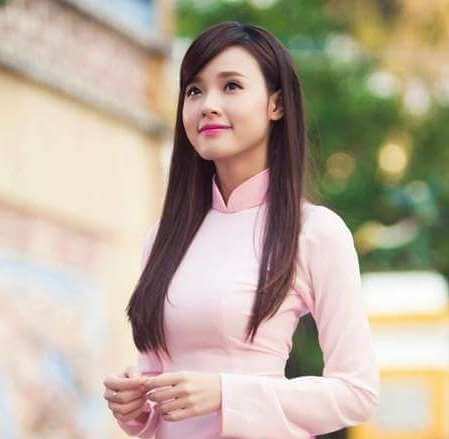 But also abroad it is possible to find nice girls with VietnamCupid. The United States of America are the best place to date Vietnamese girls outside of Vietnam. Far more than several ten-thousands girls are registered here. The advantage: Most of the girls living in the US and are having perfect English skills. In Australia there are more than 800 Vietnamese girls registered and in England more than 200. As you can see, the chances of success to find a Vietnamese woman outside of Vietnam are also real with VietnamCupid.
Just sign up for free and try it by yourself…
VietnamCupid Memberships
Signing up for the basic membership at VietnamCupid is totally free and done within seconds. The free plan offers you already full access to the whole database of members and the search function. This way you can check out the offer in different locations before you opt for a premium plan. In our opinion the free access is totally fair and gives you already a great tool to check out many girls all over Vietnam and also abroad. But if you really want to go serious, you need an upgrade.
VietnamCupid Premium
The are three membership options available for VietnamCupid. Standard (free), Gold (paid), and Platinum (paid). Gold members have access to some of the site's features like the live chat with IM and right to communicate with any of the site's members. Platinum members, on the other hand, can enjoy all the site's features from messaging to advanced searches.
The basic version offers the following features:
full and unlimited members database access, you can browse all singles
Basic Matching
Send Interest
You can only communicate with paying members
The features of the paid plans are:
Unlimited messaging with all singles
Live Chat
Send and receive messages with translation
No ads
Hide your profile and browse anonymously
VIP profile highlighting

VietnamCupid Price
As already mentioned, the basic membership at VietnamCupid is totally free. The premium membership levels are reasonable priced and worth the money. All VietnamCupid prices here at a glance.
Basic membership:
Gold membership:
1 month: 29,98USD / month
3 months: 20USD / month
12 months: 10USD / month
Platinum membership:
1 month: 34,99USD / month
3 months: 23,33USD / month
12 months: 12,50USD / month
Please note, that the prices for the premium membership vary from country to country. If you sign up from the US for example, it might be more expensive than signing up from Vietnam or other places in Asia.
In our opinion the gold membership plan offers the most important functions and is therefore our recommendation. Especially if you travel for a while in Asia, with the 3 months plan you will get the most value for your money.
VietnamCupid App
If you are an Android user, then you are the lucky one who has the possibility to download the VietnamCupid app. Unfortunately there is no VietnamCupid app in the iOS App-Store. However, iPhone users can stick to the mobile web version of VietnamCupid, which works really good as well. If you don't want to use always your browser to access, you can create a shortcut to VietnamCupid on your home-screen.
Experiences with VietnamCupid
In our opinion and with our experiences made, VietnamCupid is one of the top options for dating in Vietnam or finding a Vietnamese girl abroad. There are almost no fake profiles at VietnamCupid, the whole website is totally legit. There are several hundred-thousands of girls registered, many of them are open to date foreigners as well. Especially if you are in Vietnam, this dating website is the best option you have.
But also abroad VietnamCupid works really great. One of the best spots is definitely the USA but also in Australia and Europe is a fair choice of nice members from Vietnam. Sign up for free and check it out by yourself…
VietnamCupid Testimonial

"I, as an American businessman, was scheduled for a business trip to Vietnam 2 months ago. It would be my first time to go to Vietnam. But before travelling to Vietnam I wanted to know a local that I could meet and have as a guide. Of course preferably a girl. I looked for a way to meet local Vietnamese online. Since I also am single, I thought of looking for someone by joining a dating site. What I did was I looked for dating websites with a good number of Vietnamese members, and I found VietnamCupid.
I signed up and tried to look around. I sent messages to several Vietnamese women. Luckily, there was one lady who was very responsive to my messages, others were not. She seemed nice. We met as soon as I arrived in Vietnam. She showed me around and took me to places. We enjoyed our time together. In fact, I began to like her.
Now, even after having gone back to the US, we still communicate with each other. I am about to go back to Vietnam a month from now; this time, not for a business trip but for leisure purposes – to spend more time with my beloved Vietnamese girl." – Jason (38)

The best Vietnamse dating website worldwide!